Acoustics

High-tech designs can help to support speaker, noise control and reduction requirements.
Our Brands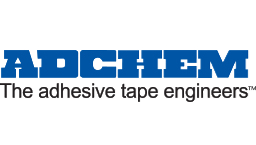 Adchem®
With over 50 years of serving major global industries, Adchem® provides unique solutions for adhering and bonding requirements. We offer customized products and dedicated engineering support.
Learn More
Related Capabilities
3 Categories
Non-Woven Manufacturing
Berry Global manufacturers a long list of non-woven fabrics that serve both single-use disposable needs and very durable fabric requirements. Learn more about our global capabilities to serve unique non-woven needs.
Tapes Manufacturing
Berry Global is a leading manufacturer of a broad range of pressure-sensitive adhesive tapes. We offer an array of manufacturing technologies to deliver your specific requirements as well as our own extensive line of products.
Product Validation
Through numerous testing and procedures, Berry takes the most effective and proactive approaches to ensure the correct safety and highest performance of our products before they hit the market.