Viticulture
Our vine protectors make life easier for the vineyard operator through improvement in vine quality and cost reductions in growing and maintenance.
Our Brands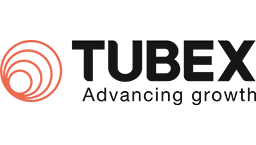 Tubex
Tubex understands the benefits that tree shelters bring to the forestry industry and our planet. We deliver products in the most sustainable way through increased recycled content, national collection & recycling schemes and a range of biodegradable tree shelters.
Learn More
Related Capabilities
3 Categories
Non-Woven Manufacturing
Berry Global manufacturers a long list of non-woven fabrics that serve both single-use disposable needs and very durable fabric requirements. Learn more about our global capabilities to serve unique non-woven needs.
Blow Molding
Berry Global has hundreds of various blow molding manufacturing lines that create packages and other products from PE, PET, PP, PVC and PETG materials.
Product Innovation
Product innovation can range from the infancy stages of product design to the materials and resin used for manufacturing. With our team of experts and technology, innovative breakthroughs can be accomplished at a variety of stages.