Reinforcing safety as the Company's number one core value.
Berry Global in its fourth quarter earnings call, announced it has achieved a lower than industry average safety incident rate for its sixth year in a row, with 110 of its sites operating with zero record-able incidents in fiscal 2022.
The FY22 safety incident rate, which was nearly one quarter of the industry average, is a result of a company-wide commitment to continuously improving safety management processes and striving for best-in-class performance.
Berry's number one core value is safety and its ultimate safety goal is to achieve zero incidents of any type across its 265+ global locations and nearly 46,000 employees. The Company says it plans to reach this ambitious target by adhering to a strict safety policy, vision, and accompanying EHS principles which enable consistent management, identification, and elimination of risks. Further, continuous investments in capital improvements and targeted safety trainings will ensure all Berry team members not only have the knowledge to spot safety hazards, but also feel empowered to call attention to a hazard so it can be mitigated before an incident transpires.
"While we will never be satisfied until we deliver zero injuries for the entire group, we are encouraged by our progress. Our incident improvement rate of 11% in fiscal 2022 is evidence that our relentless pursuit of excellence in health and safety and our unwillingness to give anything but our absolute best effort has an invaluable impact on the lives of all our team members, keeping them safer with each passing year," said Tom Salmon, Berry Global's Chairman and CEO.
Berry's company-wide Environmental, Health, and Safety (EHS) policy enforces the strict observance of external and internal safety standards, with a goal of eliminating all hazards through reasonable, practical, and timely actions, and making sure all plants, offices, and departments can be considered safe working environments. The group's leadership is responsible for implementing the safety policy, ensuring it is actively supported across all operations, and that each team member actively participates and takes personal ownership of their safety and the safety of their colleagues.
"We congratulate and thank all of our team members for their work to reduce the risk of injury in our plants in fiscal 2022 and look forward to continuing on our journey to prove that zero injuries is possible," said Salmon.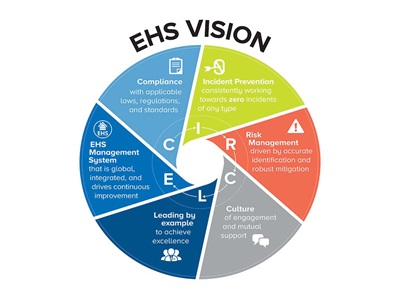 Learn more about Berry's global commitment to safety and the EHS principles that supports its vision of continuous improvement in environmental and safety practices for the benefit of its employees, customers and communities.