Across the globe, brands have announced ambitious sustainable packaging goals to support the transition to a circular, net-zero economy. With many of these brands committing to 100% reusable, recyclable, or compostable packaging, they look to suppliers on the cutting edge of safely, reliably, and cost-effectively designing for circularity and developing products that are made to be remade.
Sustainable packaging has also become an increasingly influential factor in consumers' purchasing decisions. In 2022, 69% of survey respondents in Dotcom Distribution's study of U.S. online shoppers reported eco-friendly packaging was the feature that prompted them to shop with a brand again – up from 42% in 2021. A joint study from McKinsey and NielsenIQ explored the influence of consumers' stated preferences on their real-life buying decisions by examining the sales growth for products that claim to be environmentally and socially responsible. The study found that products making ESG-related claims averaged 28% cumulative growth from 2017-2022, compared to 20% for products that made no such claims.
But simply making claims is not enough to earn consumer trust and ensure meaningful progress toward Environmental, Social, and Governance (ESG) commitments. Empty or misleading claims, also known as "greenwashing," diminish consumer trust and validate the need for certification systems and processes. To avoid potential greenwashing, products with claims around the incorporation of recycled and renewable content must achieve specific sustainability and traceability criteria.
The leading mass-balance certification for plastic, International Sustainability and Carbon Certification (ISCC) PLUS, offers a variety of benefits for brands and consumers, including:
A safe and reliable system to help brands verify and validate their commitment to limiting ESG impacts, including labor and land use.
Expanded access to international markets recognizing ISSC PLUS as the industry standard for sustainability certifications.
Enhanced brand visibility and transparency for consumers through the application of an on-product label, emphasizing efforts to source circular, bio-circular, and/or biomaterials for products.
The ability to further enhance transparency for consumers and other third parties by adding detailed information about the certified material and the mass-balance approach to products or packaging.
In complex value chains, renewable materials, such as used cooking oil, or recycled raw materials are often processed together with conventional fossil-fuel materials. These materials need to be tracked independently and accounted for using an approach called mass balance. According to ISCC, this approach allows companies to track how much circular, bio-circular, and bio material has been used in their manufacturing systems and attribute it to the amount of certified content in the end products based on verifiable bookeeping.
The Mass Balance Approach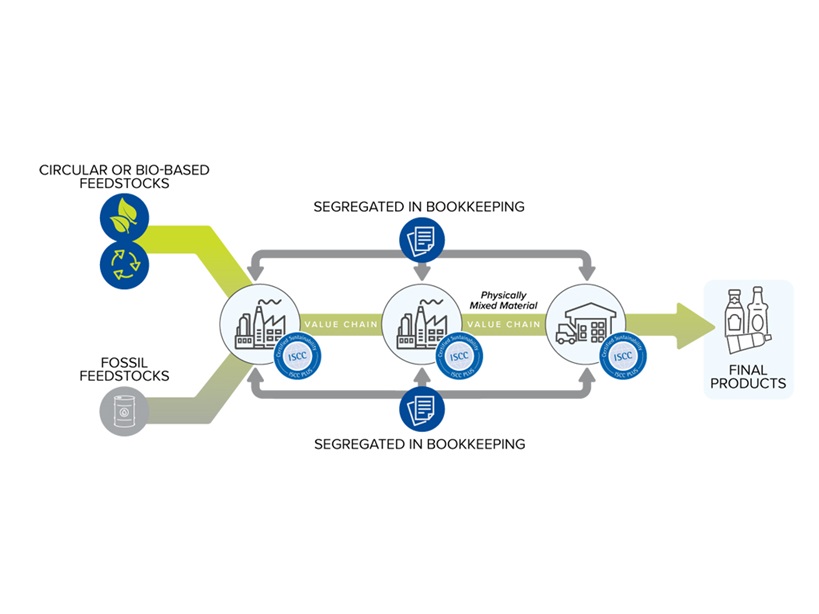 Driving Continuous Improvement by Expanding ISCC PLUS Certifications
As part of our goal to achieve 100% reusable, recyclable, or compostable fast-moving consumer packaging by 2025, Berry Global is committed to driving circularity to meet and, often, exceed customer demand for innovative, sustainable solutions. Certifications, like ISCC PLUS, help solidify our commitments for customers and offer the necessary chain of custody verification by third parties.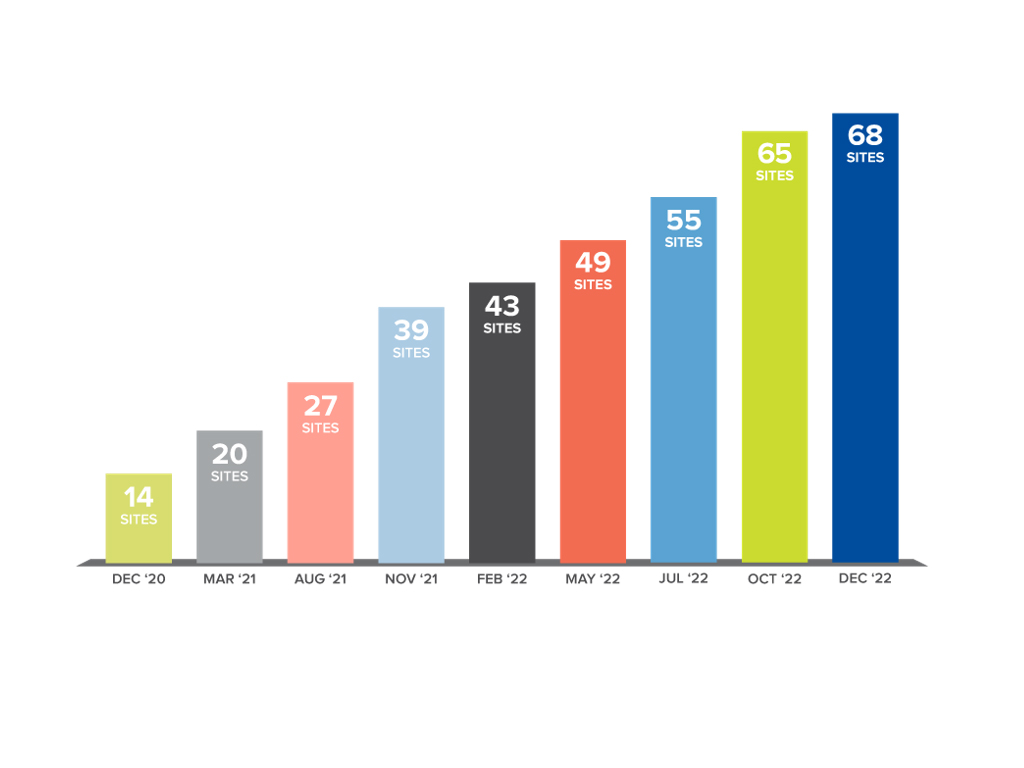 With 68 ISCC PLUS certified manufacturing sites across three continents to date and unparalleled access to recycled and renewable plastic, we deliver circular products at scale. From new, recyclable Wendy's drink cups that incorporate 20% ISCC-certified, recycled plastic on a mass balance basis to Heinz Beanz Snap Pots made with 39% ISCC PLUS-certified recycled flexible film, we continuously invest in advanced technology and certifications that enhance transparency and allow us to provide our customers with circular resin.
Looking ahead, we anticipate certifying more sites around the world to meet the demands of our food and consumer packaging customers using packaging made from certified circular feedstocks.
Learn more about how we are improving the sustainability of the plastics value chain through ISCC certifications.