EVANSVILLE, Ind., May 24, 2022 – As a leader in the manufacturing of agricultural films, Berry Global Group, Inc. (NYSE: BERY) is collaborating with Cleanfarms and Poly-Ag Recycling on a closed-loop approach to advancing Canada's circular economy. This Canada-based recycling initiative launched in early 2022 to recover used agricultural films, process recovered grain bag material, and produce new products with recycled content.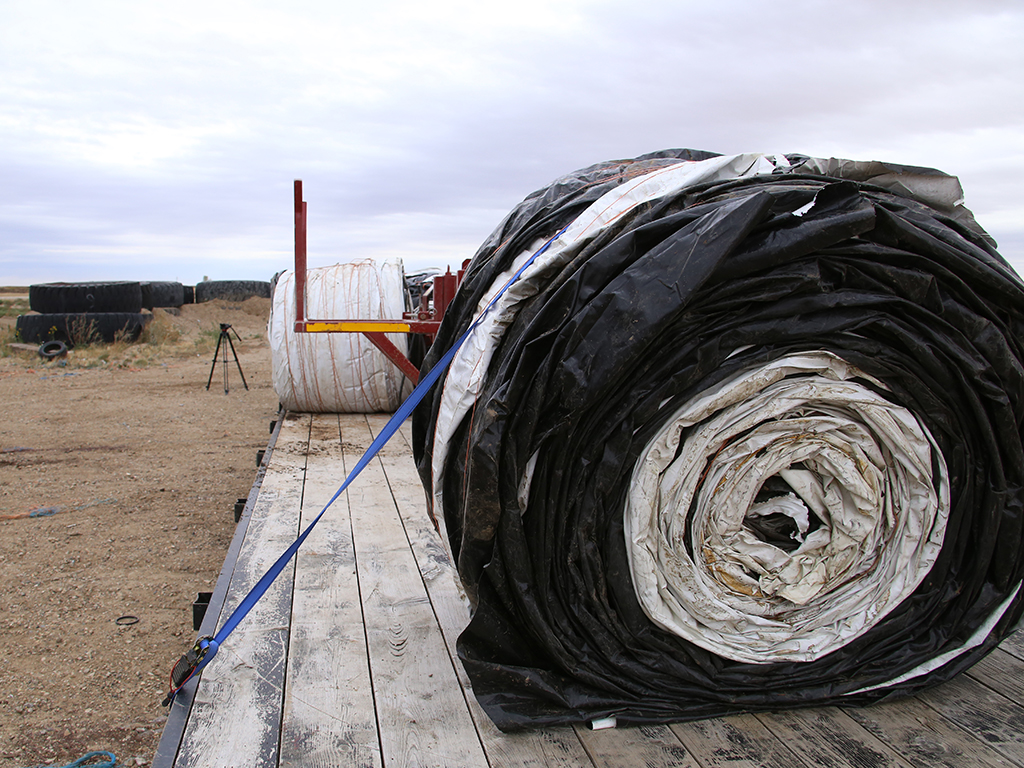 Analysis of agricultural plastic recycling in Canada by Cleanfarms last year found a significant portion of non-recycled ag plastic (e.g. LLDPE Wrap, LDPE Silage Bags and Bunker Covers and PP Woven Bags) could be captured by expanding existing programs or starting new ones. Agircultural films, like bale wrap, are used to help farmers store feed and maintain crops. Upon recovery by Cleanfarms, the recycled agricultural films are reprocessed by Poly-Ag and used by Berry in the manufacturing of new products.
"Collaboration across the plastics value chain is key to advancing a circular economy where materials are kept in use and out of our environment. In alignment with Canada's quest for zero waste, this collaboration provides increased demand for recycled materials while helping reduce agricultural waste," said Calvin Mazurenko, managing director for Berry Global Agriculture.
Leveraging its global capabilities, Berry adopts know-how from international markets, collaborates with local partners, and applies best practices locally to achieve increased circularity in a product set which can be difficult to recycle. In line with Berry's goal to use 30% circular plastics in its fast-moving consumer goods packaging by 2030, recovered materials from this initiative add to the company's secured access of recycled content – 600 million pounds annually by 2025.
"Berry Global is providing a reliable end market that closes the loop for flexible ag plastics like grain bags and bale wrap," says Cleanfarms Executive Director, Barry Friesen, "This circular approach retains the value in the plastic and helps Canadian growers farm even more sustainably knowing that the items they recycle may come back for use on the farm."

"PolyAg Recycling is excited to collaborate with Clean Farms and Berry Global to explore and promote a circular economy recycling solution for these plastics," says company president, Dan Zembal. "This is an important relationship that establishes a stable, reliable and sustainable local source of PCR material for processing back into high value consumer products."